Mountaintop engagement
This photo adventure was such an amazing experience! Glenn had secretly told me he wanted to propose to his girlfriend Alcina during, and on a mountaintop in western Norway he did! Alcina must have known that Glenn was the one, seeing as she already had her wedding dress ready, not knowing anything about the proposal :)
Aurland pre wedding adventure
Michelle & Simon wanted to take their wedding pictures in the beautiful fjords and mountains of Aurland in Western Norway. (Home to the famous little town of Flåm, and the majestic railroad Flåmsbanen). We spent the day exploring the area and creating some beautiful images together. Simon later told me that this had been one of their most amazing experiences ever!
Evening stroll
As I do for many weddings, Helene, Aleksander and I took a 15 minute walk to capture some beautiful evening portraits. This one has to be one of my favorite evening portraits from all of 2017. I love how calm it is and how alone they are.
Pre wedding in Lofoten
Take me back! What an amazing place this is! Jillian & Jason came here for a vacation, and to take their wedding pictures in the beautiful landscape of Northern Norway. This particular image is from the remote beach Utakleiv.
Wedding ceremony at Lindesnes Lighthouse
Kaia and Matias got married at the stunning Lindesnes Lighthouse, which is Norway's southernmost point! I can't express how amazing it was to be a part of this, and how beautiful their whole day was! How lucky am I :)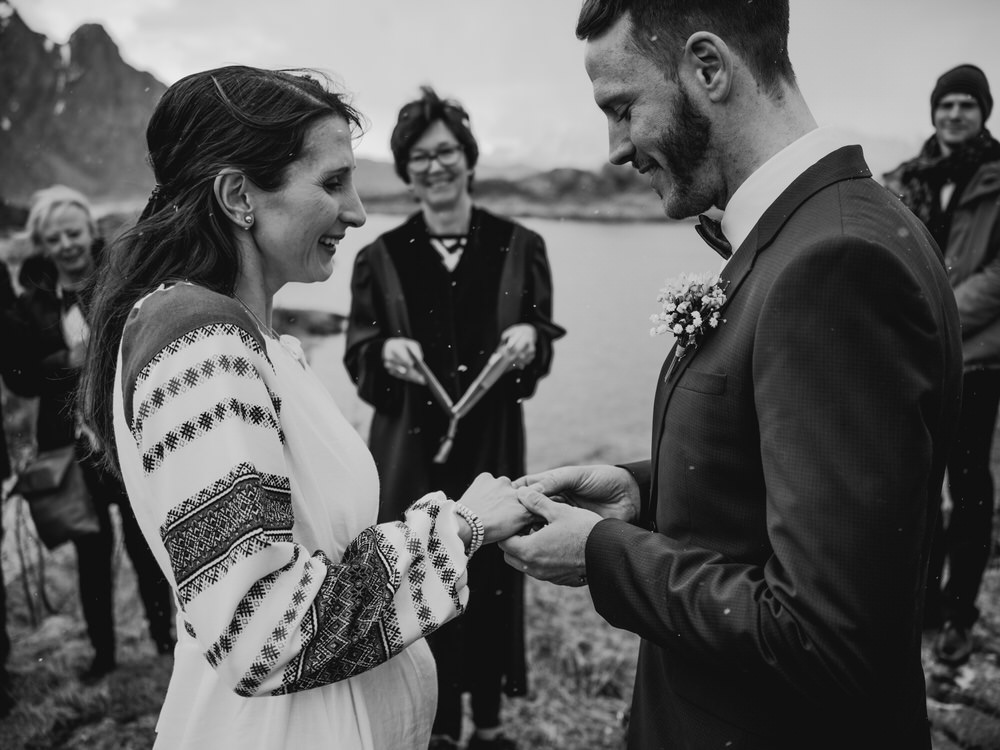 Snowy Svolvær Ceremony
Steffi & Benni got married in Svolvær, Lofoten in the spring of 2017. Spring in Lofoten can be snowy, and we got a small "snowstorm" just as we were having the ceremony. This just added to the magic of having an outdoors ceremony in Lofoten! :)